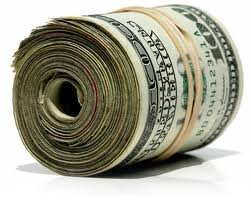 Ballooning student loan debts, mass layoffs and dire fiscal projections have forced art and art history degree-seekers to second-guess their passions and ask themselves some hard questions. Will they need to sacrifice future happiness for financial security? Will their work have a realistic place in this world? These prospective students shouldn't ignore reality, but they shouldn't give up their dreams either! What any prospective student needs is an honest evaluation of what they want from a career and an informed look at what these careers offer and how to prepare for them.
Art students typically earn a Bachelor of Fine Arts that focuses on intensive study of the craft, while their art history counterparts usually earn a Bachelor of Arts in Art History. They study how artists communicate ideas and emotions through different techniques and elements, as well as the history and interpretation of art. Their classes may span several disciplines, including the fields of anthropology, archaeology, philosophy and art restoration. Not surprisingly, many art and art history majors look toward jobs as lifelong artisans, craftsmen, painters, sculptors, curators, museum technicians and art conservationists. Fine artists rarely need a degree to create and sell their art, but a combination of formal study and experience may improve their skills and job prospects.
The Bureau of Labor Statistics page for craft and fine artists asserts that they can use the boost: employment for these artisans should grow by only five percent between 2010 and 2020. Another point to consider is salary. In May of 2010, the Bureau of Labor Statistics reported a median hourly wage of $20.90 for craft and fine artists, but less than $9.10 an hour for the lowest 10% of salary earners in the field.
Museum curators and other traditional artistic professionals fared better in May 2010, according to the Occupational Outlook Handbook's online page for curators and museum technicians. Their overall employment should grow by about 16 percent in the same decade, with a reported median salary of $48,450 for museum curators. The lowest 10 percent of wage earning curators, however, earned less than $27,640 a year.
Degree seekers can make their choice by honestly examining the value of the work they truly love and how that work can realistically support they life they want. Career Paths don't come with a guarantee, but every career comes with its own rewards.
Get information on photography degrees by using the form on this page. School representatives will guide you through the process and answer an questions you might have.
Powered by .